The Cross Country End of Year Party was held on Tuesday, November 30th at Simple Simon's Pizza in Inola.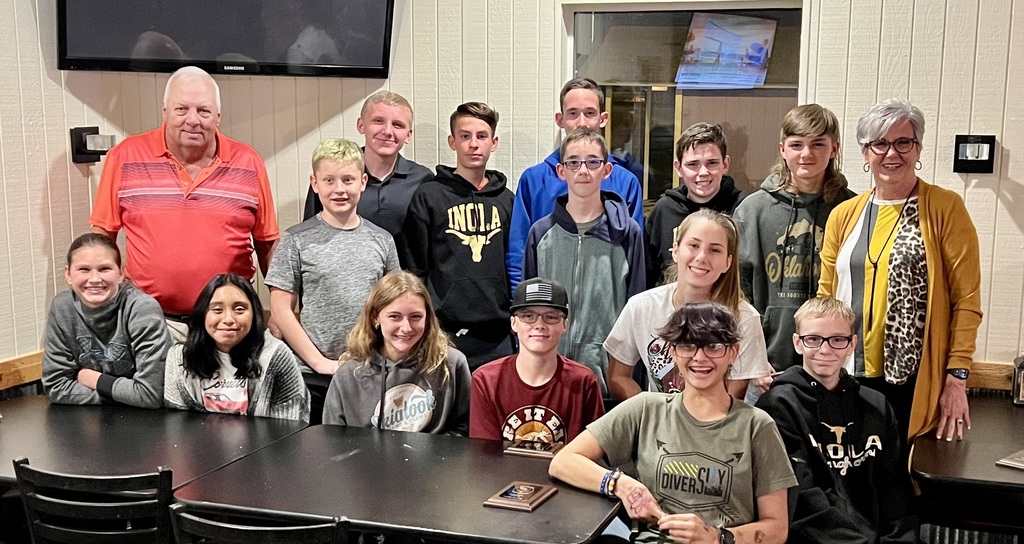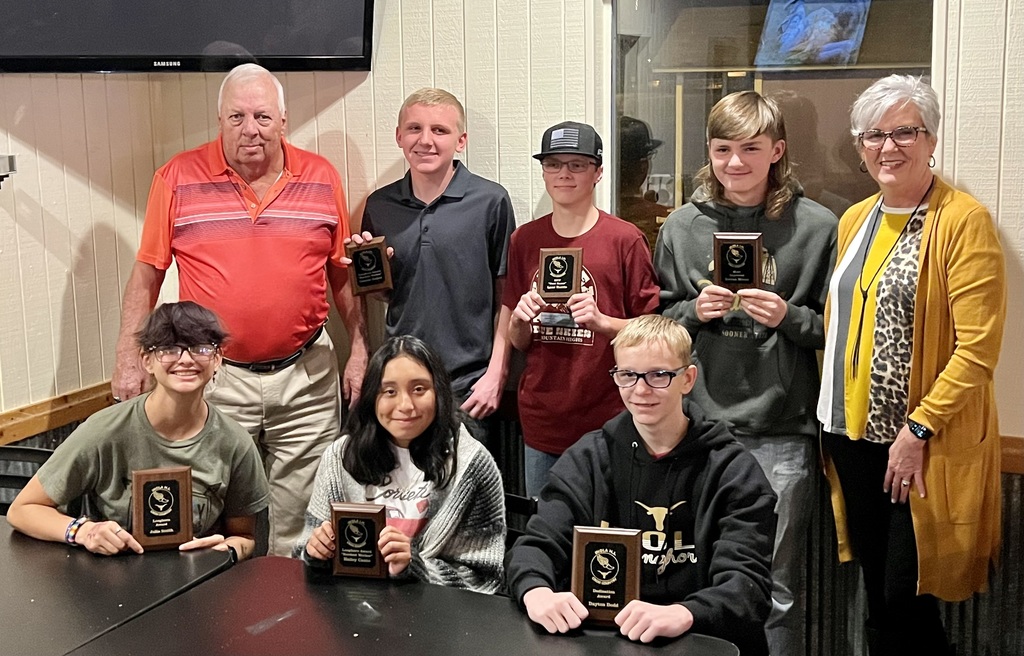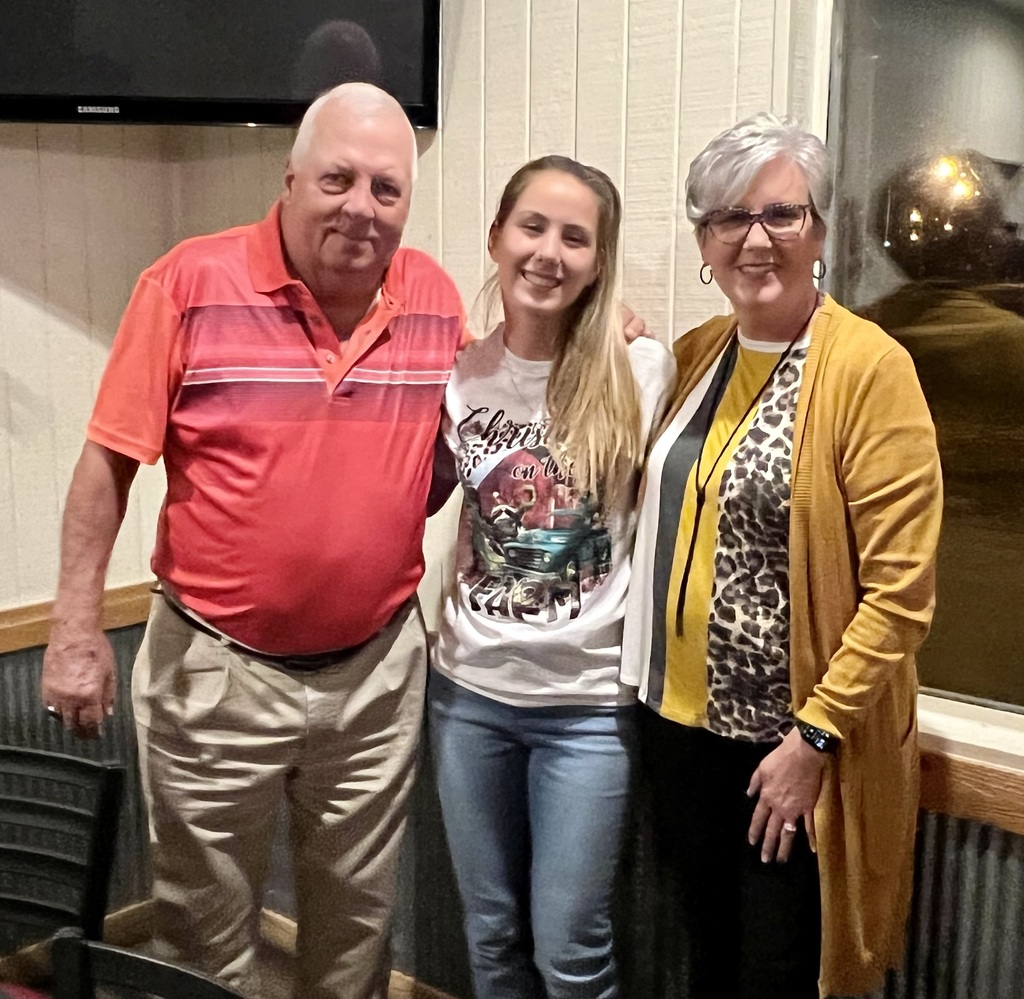 Inola High School's Fishing Team, led by coach Greg Lawrence, competed this past weekend at the Skiatook Fishing Tournament. Skiatook Lake is known for being called the Dead Sea because of the difficulty in fishing it. The high school team had several duos finish in the top 24 spots both Saturday and Sunday (October 16 & 17). Brock Flanagan and Grady Castleman placed 8th overall. Fisher Long and CJ Lawrence earned 3rd out of 65 boats, qualifying them for the state fishing tournament. Members of the Inola High School Fishing Team: Coached by Greg Lawrence Lane Addy David Bradshaw Grady Castleman Aden Cherniski Caleb Duncan Lakin Ellison Joseph Estes Brock Flanagan Jose Flores CJ Lawrence Hannah Lawrence Fisher Long Zavian McKay Adam Miller Cole Ryder Wyatt Sterling Coby Watson Will Wilhour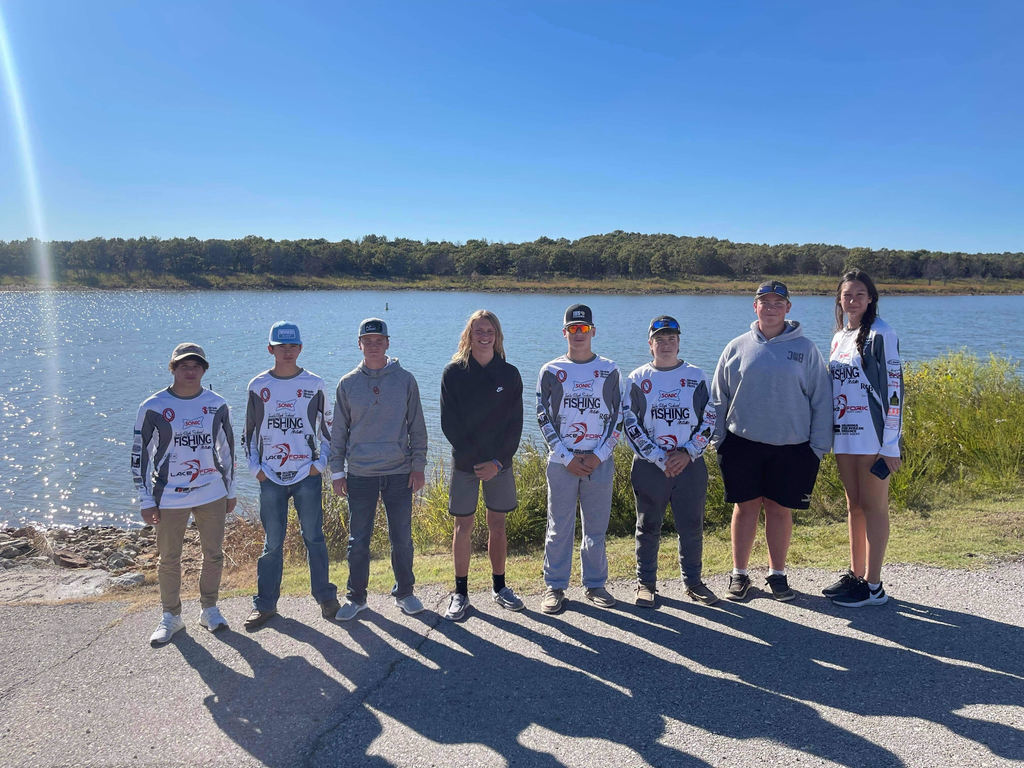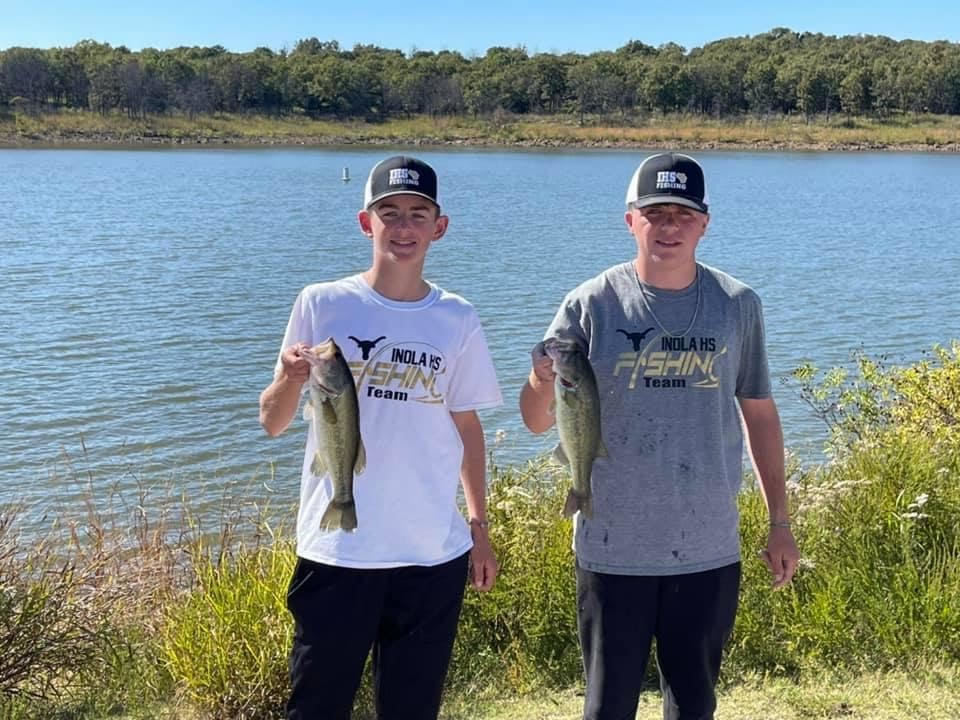 Inola Fishing Team competes in Fishing Tournament at Skiatook Lake on Saturday, October 16th.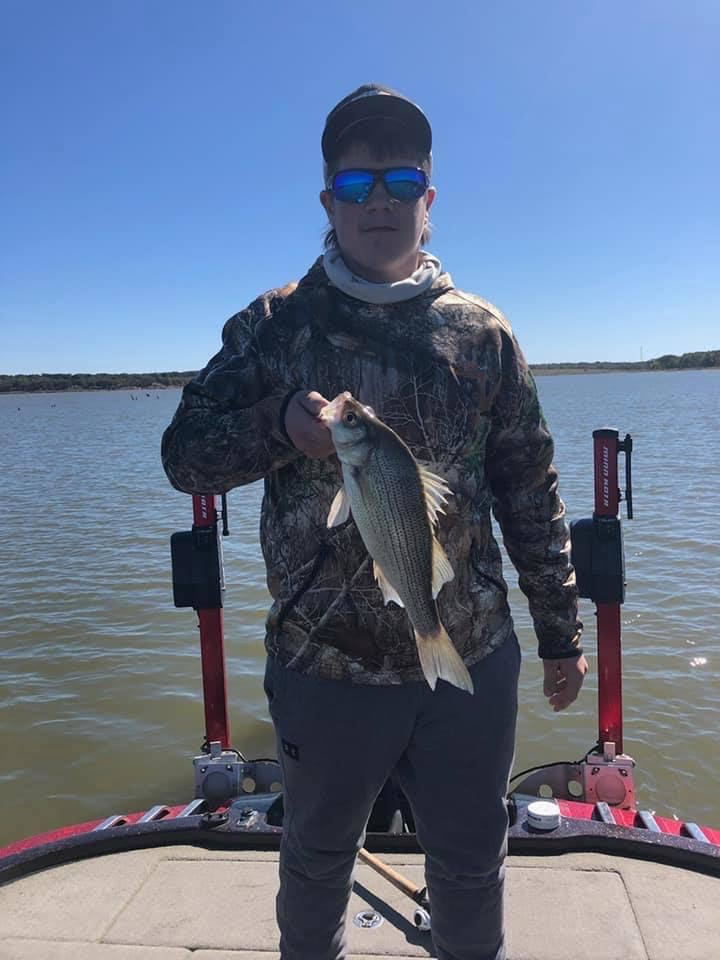 Inola Fishing Team completes in Fishing Tournament at Skiatook Lake on Saturday, October 16th.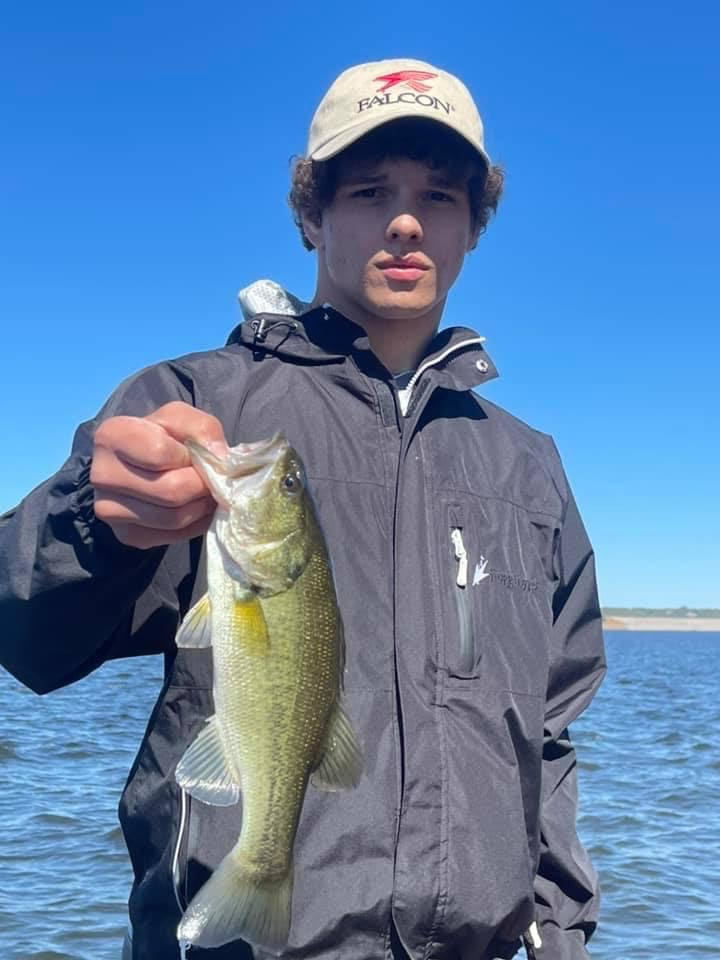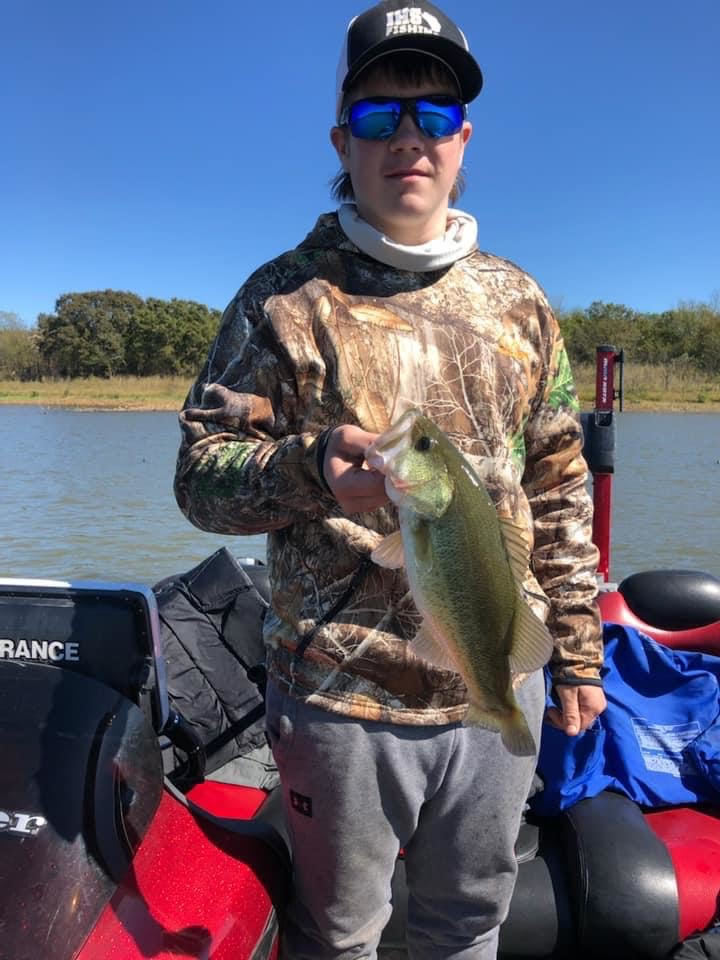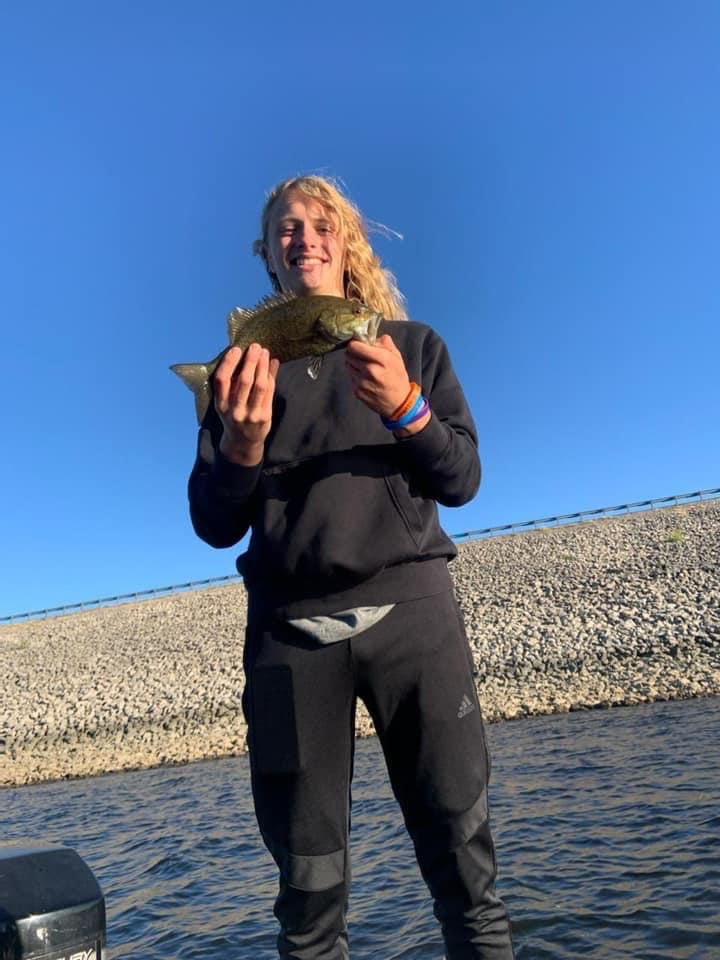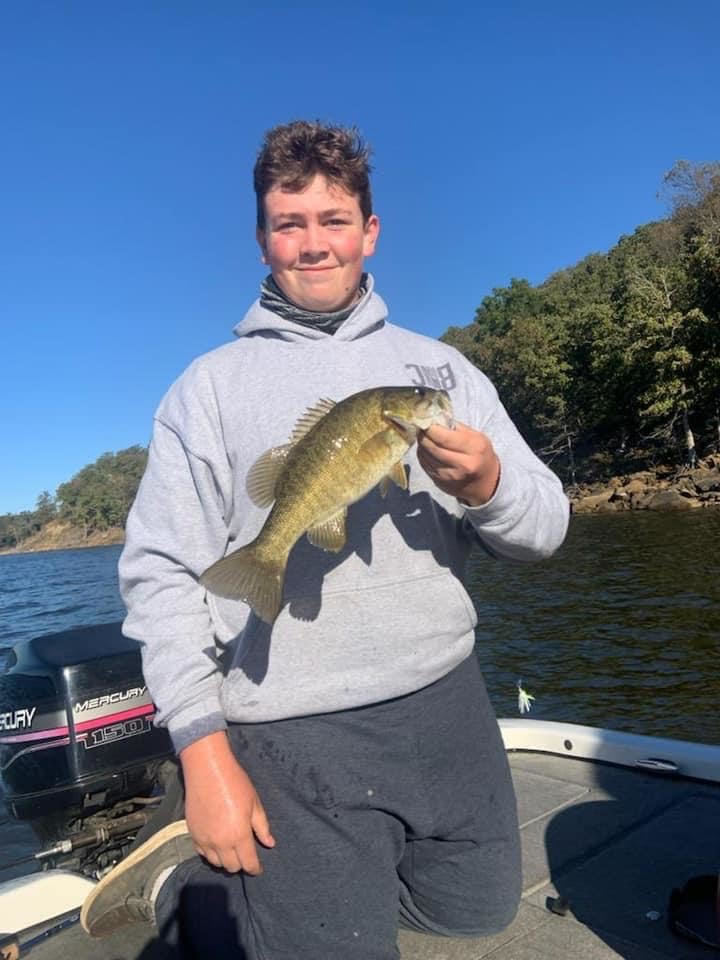 Inola Fishing Team competing in the Fishing Tournament at Skiatook Lake on Saturday, October 16.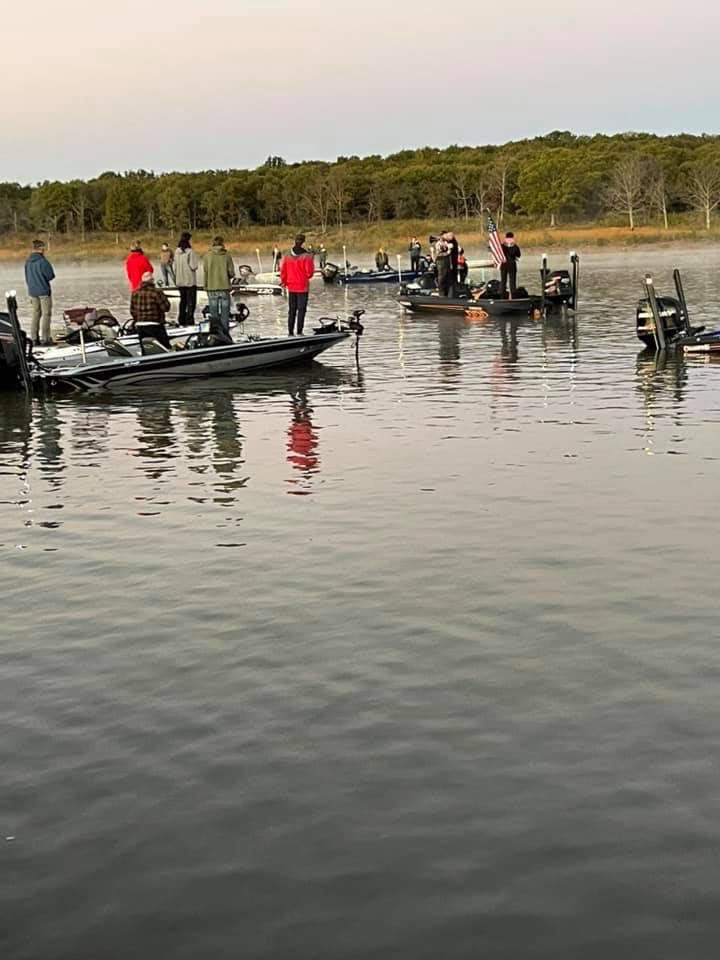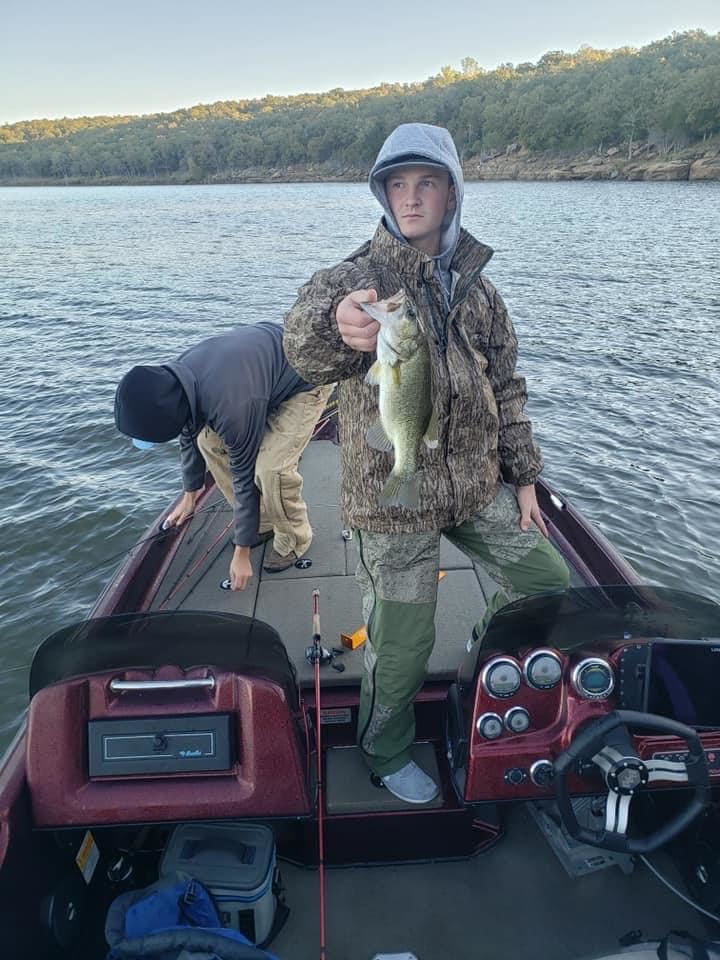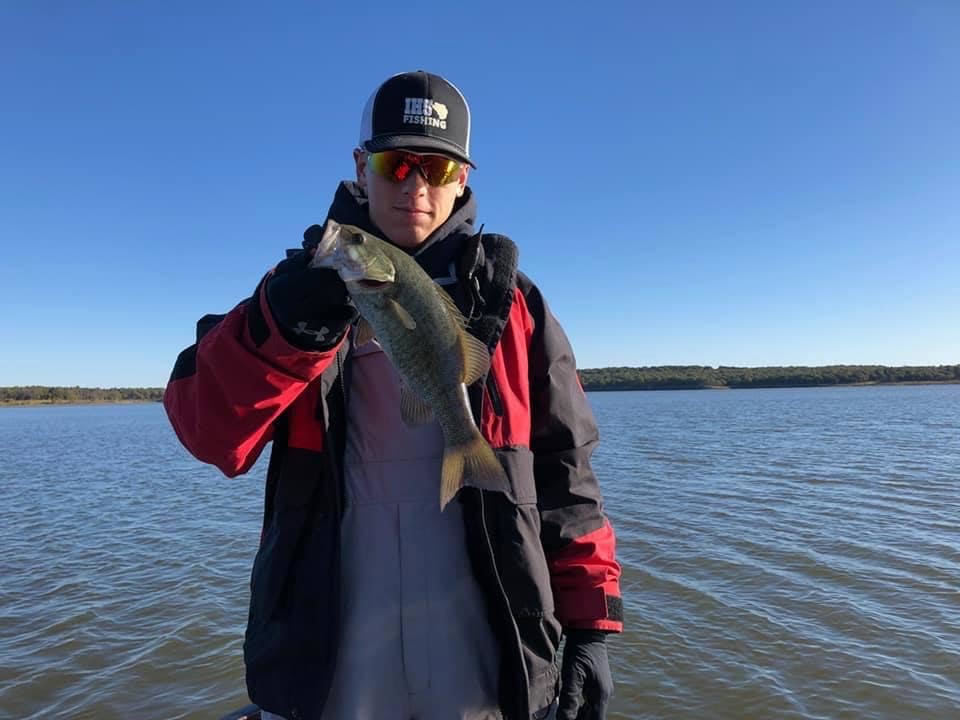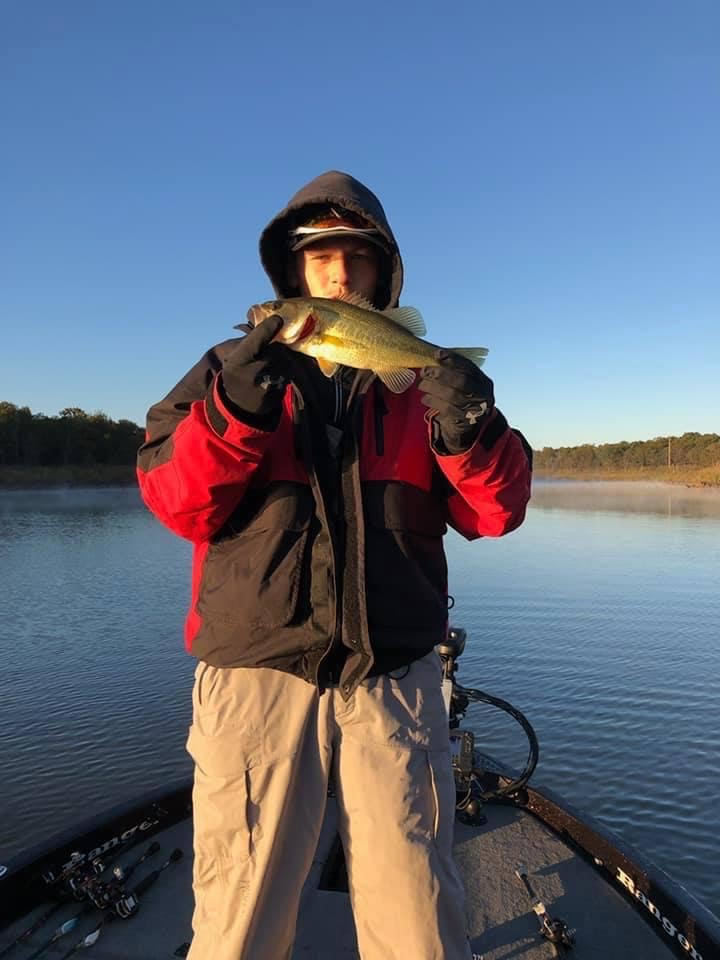 Football Homecoming 2021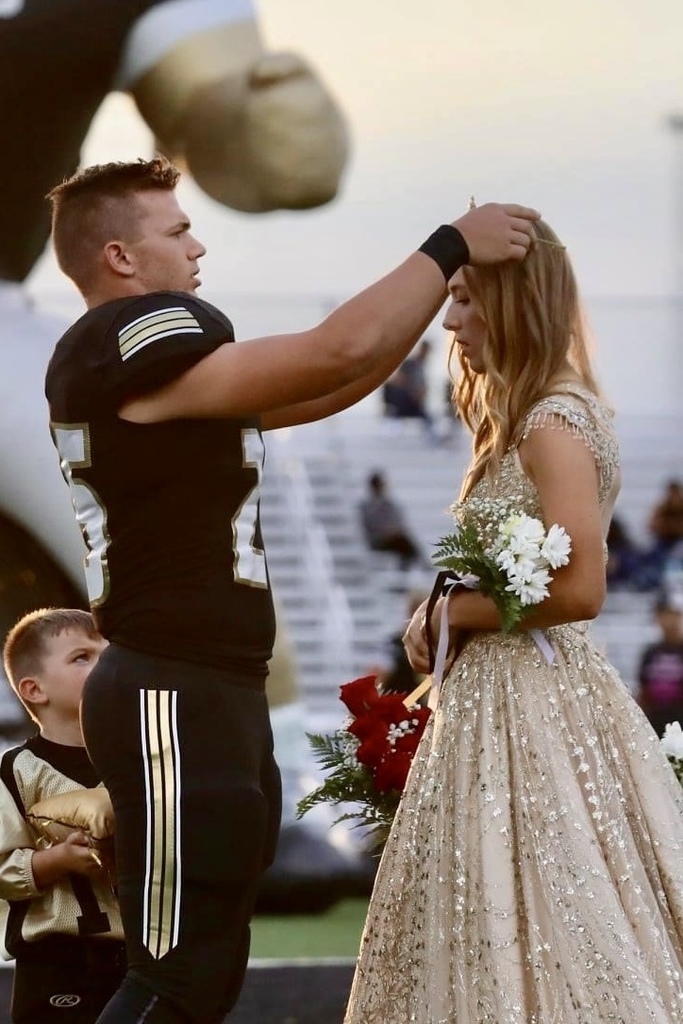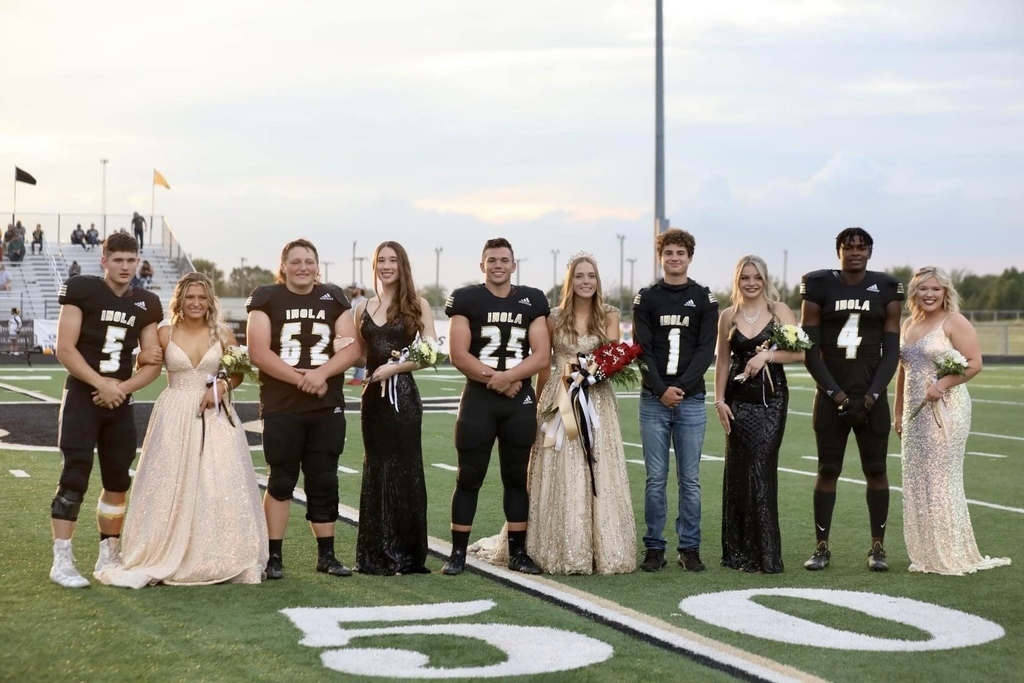 The Inola FFA program had members compete in the Commercial Cattle Grading Contest at the Tulsa State Fair. Their Educational Booth placed 4th in their division. The Inola FFA program is led by Maggie Brown.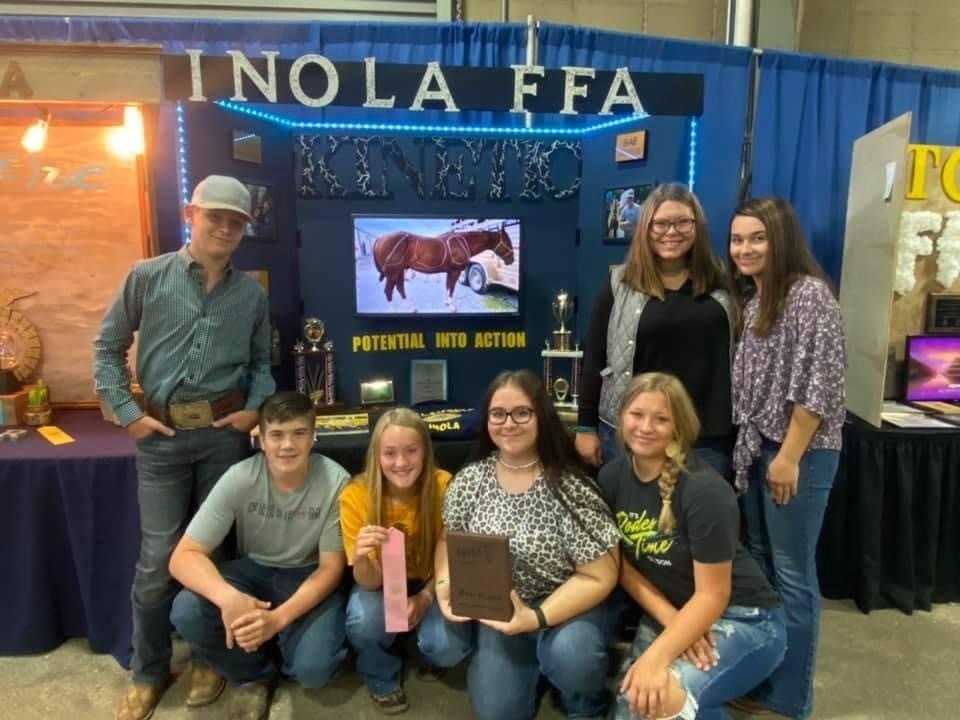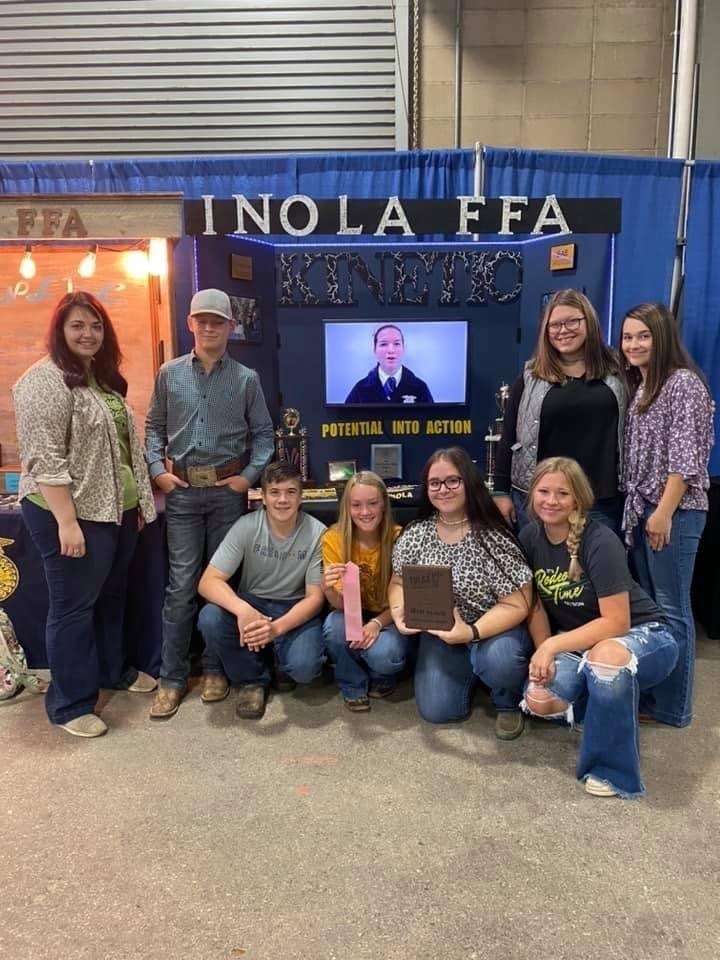 The Pride of Inola competed in a band competition at Glenpool on Saturday, October 2. They placed 4th in Class 4A Blue, and 3rd in Drum-Line in 4A. The Pride of Inola is led by Director Brennan Marcotte, an alum of Inola HIgh and Northeastern University.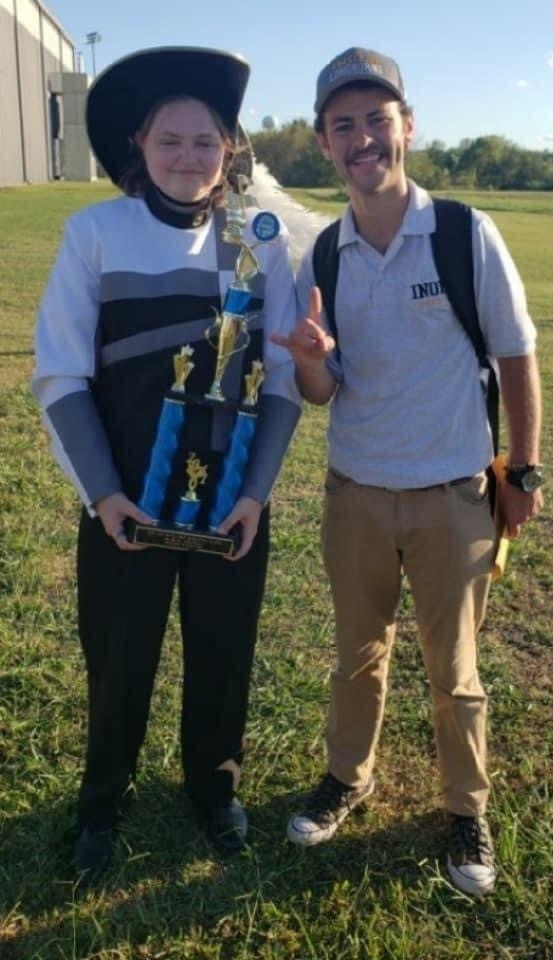 Here are the themes and dress up days for our Fall Homecoming on October 1st. HOCO Theme - BIOMES (options - aquatic, grassland, forest, desert, tundra) Tuesday - Aquatic Day - Under the Sea/Beach Day Wednesday - Forest Day - Welcome to the Jungle Thursday - Tundra Day - Winter Wonderland Friday - Grassland - Farm Friday - Under the Stars (Black and Gold)

As many of you know, Inola FFA & 4-H kids have been busy this week competing with their livestock projects at the Rogers County Fair. Our kids worked super hard this week and did very well in their respective species! We had three FFA members and five 4-H members make the Premium Sale tonight! If you are wanting information about attending the event, the student livestock exhibit meet and greet will begin at 5 p.m. followed by the scholarship and awards presentations from 6 - 6:30 p.m. The live auction will begin at 6:30 p.m at the Claremore Expo Center. Thank you all again for the support you show the kids and their projects! Students who made it: Zoey Berg- Market Lamb Wyatt Sterling- Market Steer Bryce Spurlock- Market Steer Radley Keener- Market Lamb Katie Duncan- Market Steer Wanda Hass- Breeding Ewe Thomas Hass- Breeding Gilt Michael Hass- Market Hog

We will be having a Pep Rally this Friday September 24th after 7th hour. Please adhere to the Pep Rally schedule! Theme is - Construction Zone/Neon

IHS teachers entered a float in the Hay Day Parade and placed 3rd.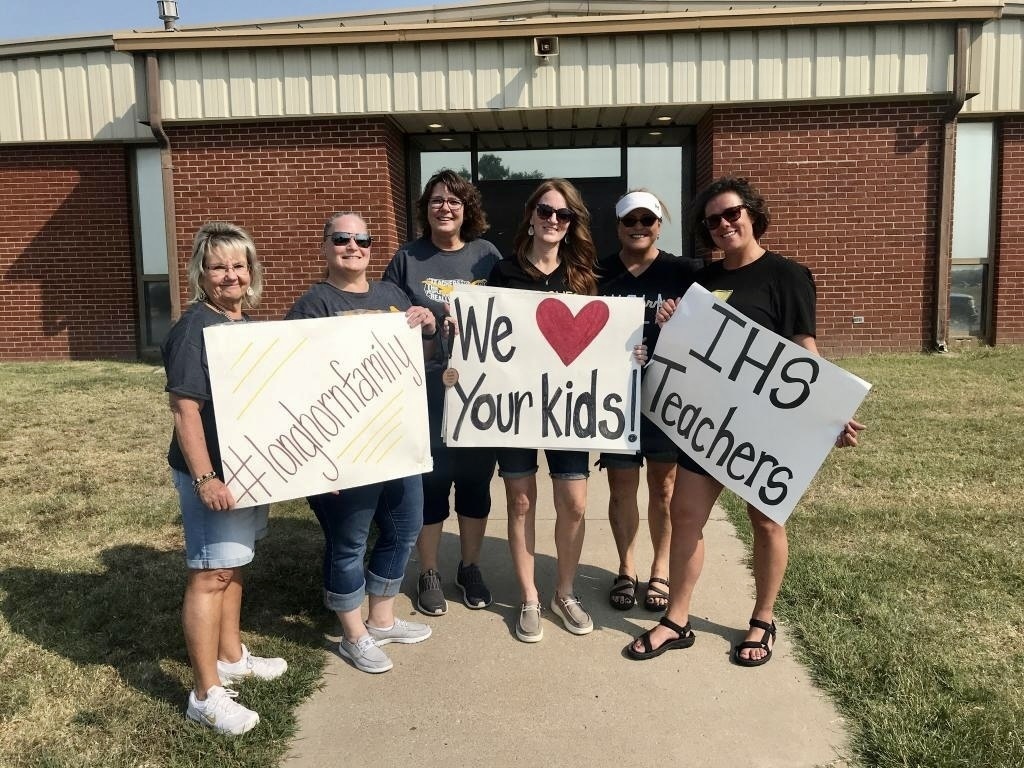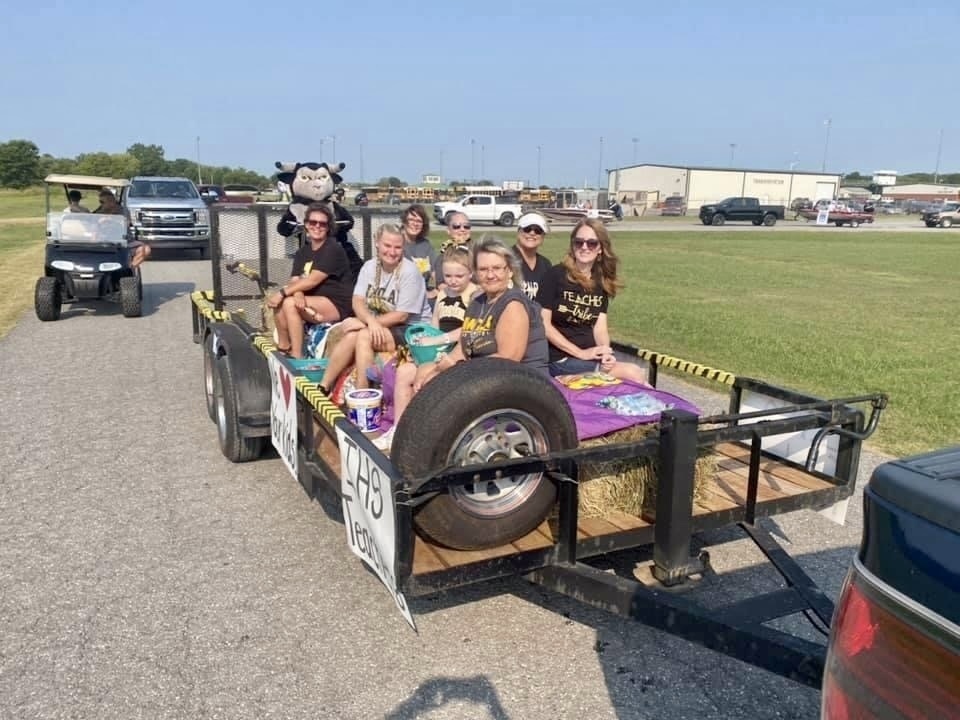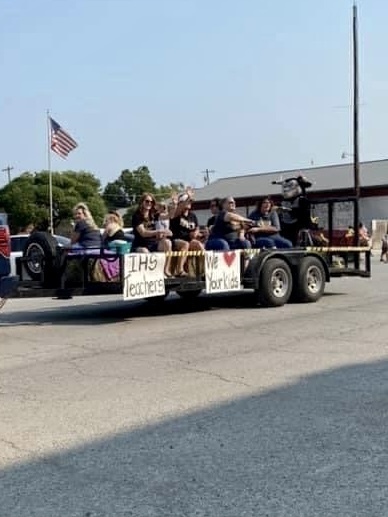 Inola Students Visit NASA Three Inola High School students had the opportunity to visit NASA's Johnson Space Center in Houston this past summer. Abigael Cravens, Jonathan Menzel and Caden Thomas are all current IHS seniors. Northeastern University's Educational Talent Search selected students from across the state to visit the Houston campus. During this week-long camp, students heard from a NASA astrophysicist (whose current project is updating commodes on the International Space Station). Astronaut Ken Cameron spoke about his time in space as well as what led him to pursue his profession. Additional activities included exploring STEM concepts through experiential activities, having the chance to design a Mars habitat, build and launch their own rockets and create cryogenic and thermal protective tiles that were tested with liquid hydrogen and heat torches. Furthermore, students participated in a SCUBA diving portion to closely simulate what gravity would feel like in space.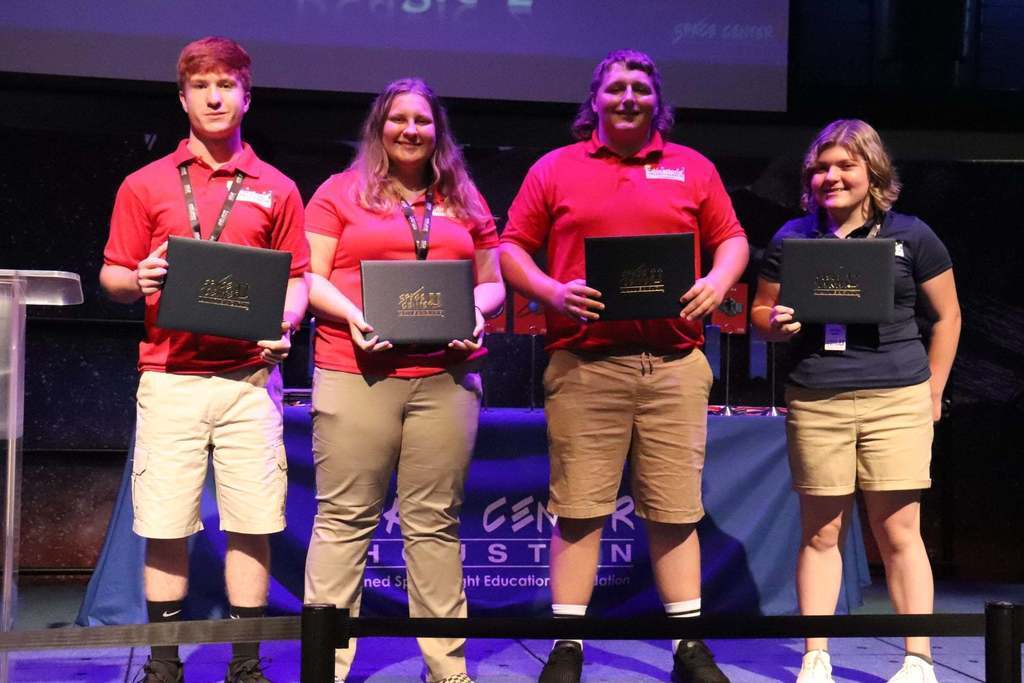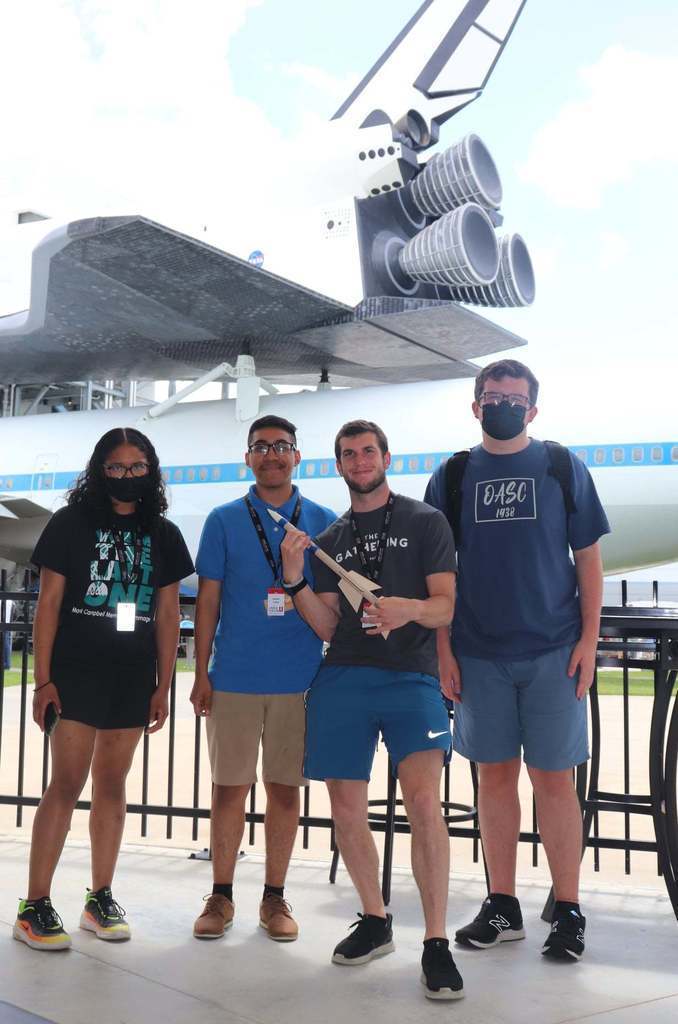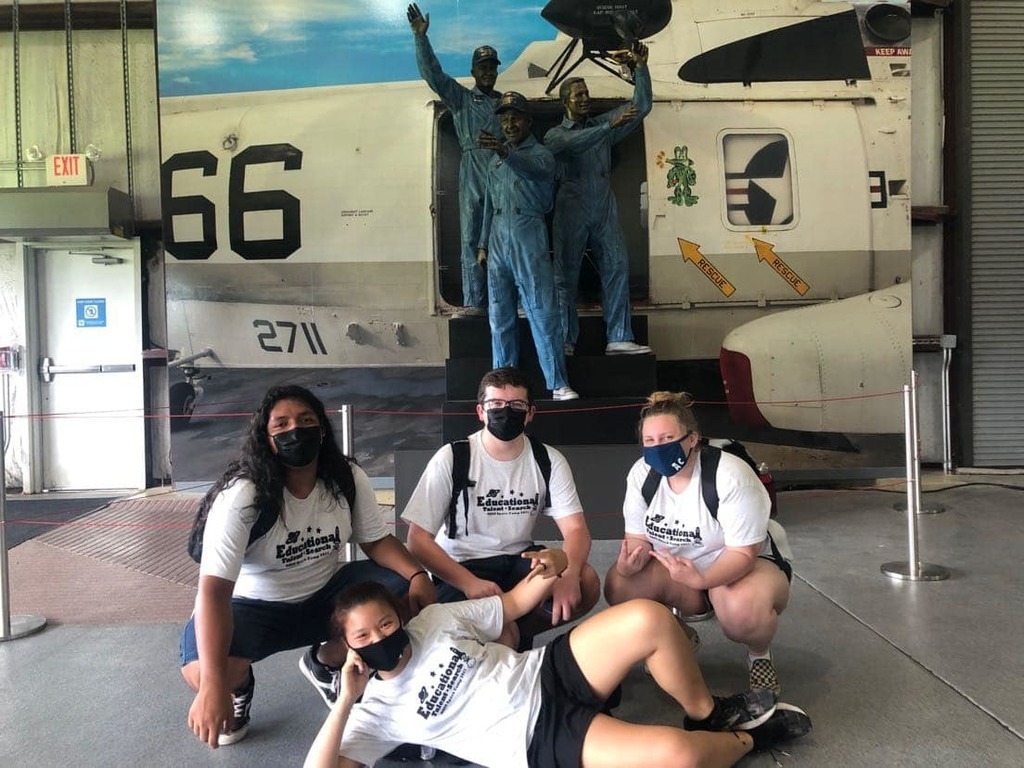 Jayden Duggan brought her rainbow goat to the Ag for a pre-k petting zoo day.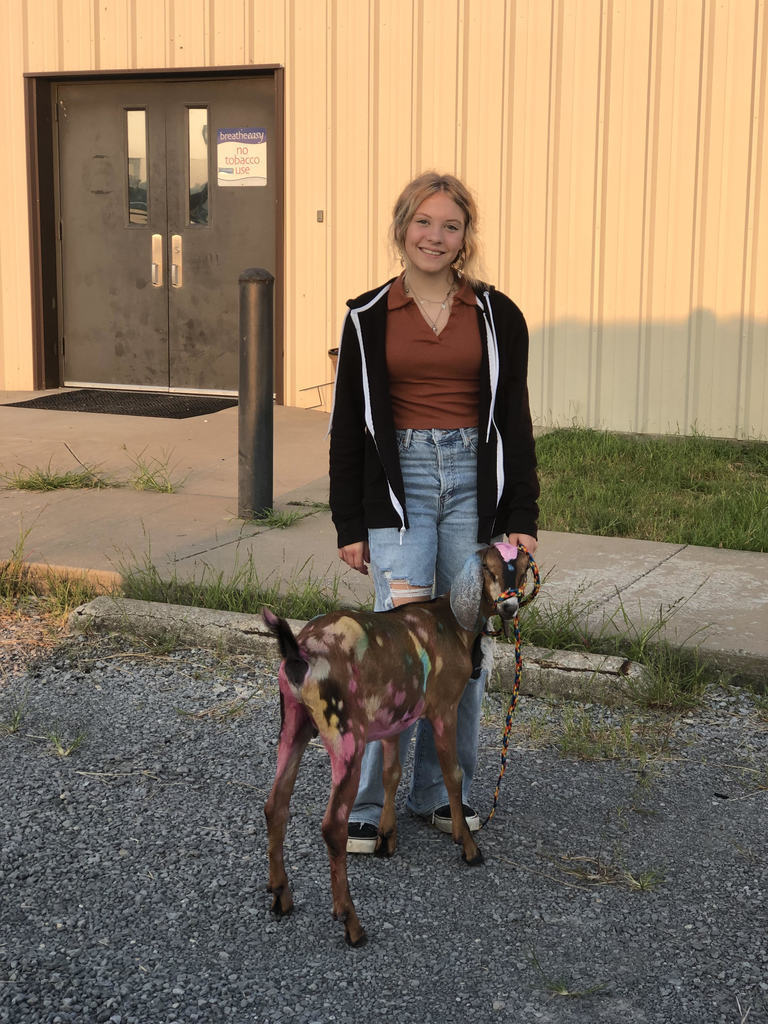 MEDICATION PICKUP PLEASE PICK UP YOUR CHILD'S MEDICATIONS AT THEIR RESPECTIVE SCHOOL OFFICE. IF NOT PICKED UP, IT WILL BE DISCARDED PER SCHOOL POLICY.

Lady Horns golfers including our State Championship Qualifier, Keaton Ellis, finished the Regional Golf Tournament at Fountainhead Golf Course yesterday. These girls battled wind, rain and even a snow storm in six tournaments this year. All these girls, with the exception of Keaton Ellis, are first year golfers! Pictured L to R: Lindey Moss, Jacie Moore, Coach Todd Dixon, Keaton Ellis, Madison Hawkins and Addison Mootry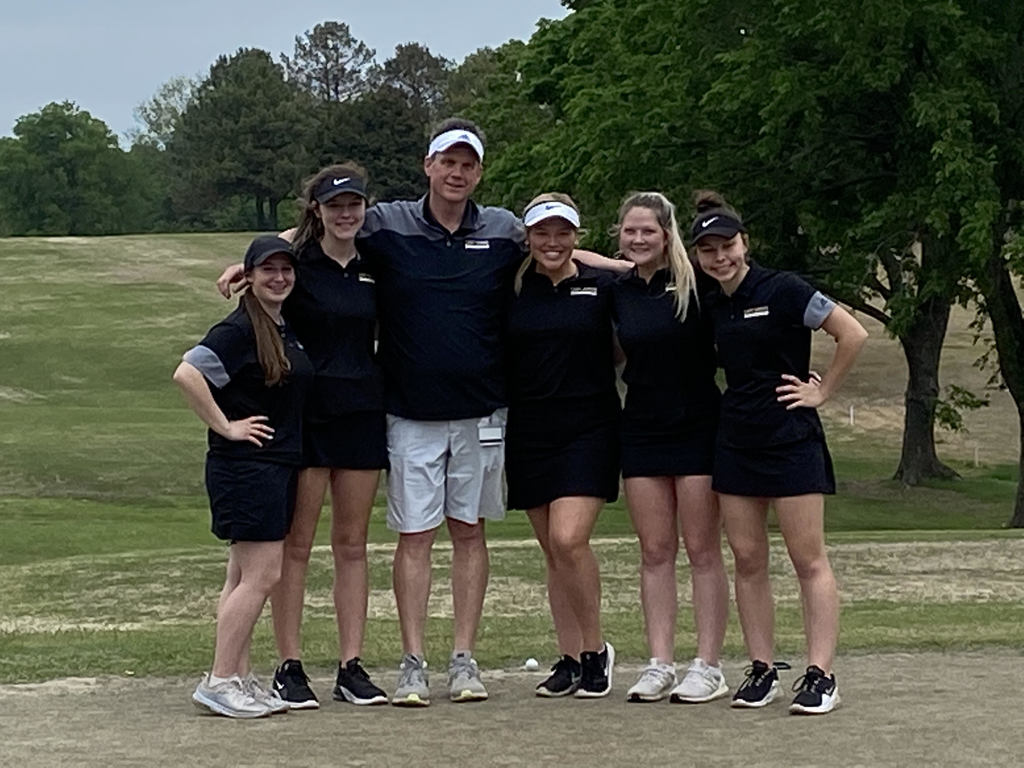 ATHLETES: There is a new physical form that must be completed prior to any sports in 2021-2022. It is under the 'Document' section above, and is titled "2021-2022 New Physical Form."


​Inola FFA competed at the Wagoner Regional Speech contest on Thursday, April 15th. We are so proud of all the FFA students and the speaking/speech students have worked so hard. Left to right: Megan Thornton (Creed); Jayden Duggan (Creed); Ms. Maggie Brown (FFA Advisor); Amanda Epperson (8th grade Agricultural Exploration; and Josie Stevens (Creed).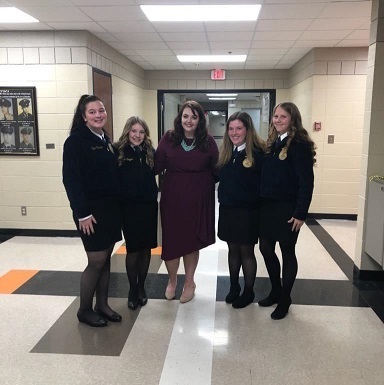 ATHLETES: There is a new physical form that must be completed prior to any sports in 2021-2022. It is under the 'Document' section above, and is titled "2021-2022 New Physical Form."

Under direction of Coach/Band Director Rebecca Robinson, we are proud of our students who were selected for the MEOBDA (Mid East Band Directors Association of Oklahoma) Honor Band!! Congratulations to three IHS students who played Trombone, Percussion and Clarinet. Left to right: Kyler Burgess, Kaelin Harris and Josh Butts